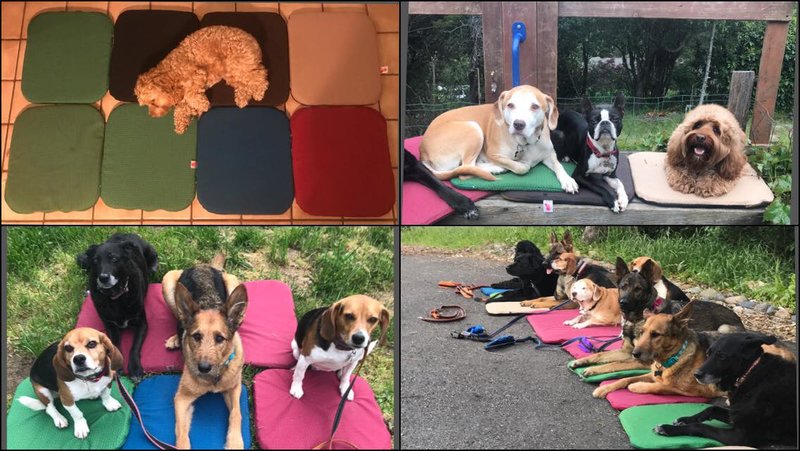 www.cococritter.com
Coco Critter was founded in early 2016 by pet lovers who are dedicated to making pet products that pets like and are good for the environment. Coco Critter's charter is to provide an alternative to synthetic and recycled-synthetic pet beds that is eco-friendly and is designed to make your pet more comfortable than traditional pet beds. Coco Critter has active ingredients that fight ticks, fleas, bacteria and provide powerful odor control.
Did you know? On average pet owners throw away a pet bed every 6 months. Like beds for human's pet beds are disposed of in dumps and landfills creating irreversible ecological impact. Since 2012 our team has been working to develop a material for your pet's bed that is completely biodegradable and built in a sustainable manner. Coco Critter is made of natural coconut fibers collected from fallen coconuts and natural latex which is extracted from rubber trees with no adverse effect on the tree. The Coco Critter mattress is coated with microcapsules that provide the Coco Critter Comfort Technology features and are 100% biodegradable as well.
WP leash is teaming up with Coco Critter.
The Coco Critter team is a big part of it. You should know that the CC team is awesome. So down to earth but sharp and serious at the same time. The WalkPro pack trust their pack leaders decision and they are like the team as well and Lila and Coco attend meetings.
:) How cool is our dog pack. Not only are the WalkPro leash pack dogs leash testers now they are testing Coco Critter dog beds. Yay ! We are having fun. They are a true working dog pack. WalkPro leash will be featured on the Coco Critter Facebook page and website. You will also be able to purchase your very own fancy Coco Critter bed at the WalkPro leash website online store. Maybe get a leash or two with it.
:)
Made in France and a patented design. www.cococritter.com
GO LIKE COCO CRITTER CARE! It's like having two WalkPro Facebook pages with all your favorite dogs. Check it out. Buy a bed or leash or just enjoy the picture the pack photos works for us.
Sincerely,
Chris Iles and the WalkPro Pack.